Discussion Starter
·
#1
·
http://scionlife.com/forums/viewtopic.php?t=78860
I just got this TRD Emblem for my front grille. They're from Overseas. Looks really clean. Two different versions: one for grille or another version has the stick on 3M stuff. There is only a couple of available. Hey tell me what do you think.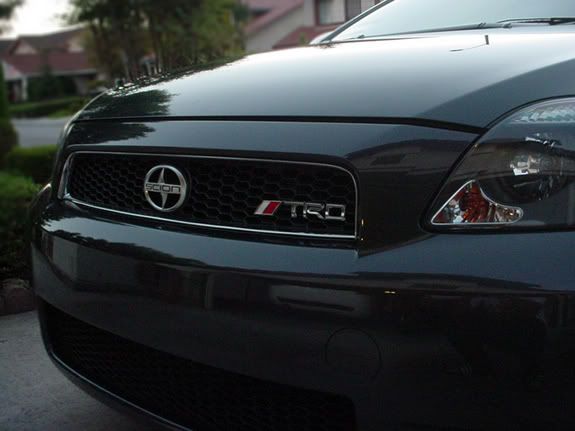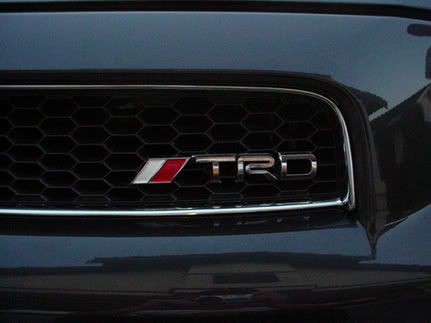 Thanks, Glock23, for helping me take pictures of the grille.
IM or Email me about information on how to obtain this emblem
Edited:
Here is some info about the Emblem
- Both version rear and grille version comes with a 3M adhesive
-
Price went up again! If you still want this Emblem it will cost $25 shipped for either version
- It's made out of high quality hard plastic
- also one more thing they are not authentic TRD emblems. (don't flame us for this)
- and here is picture of the emblem themselves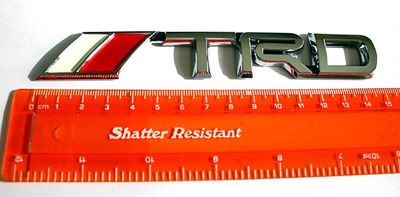 Size
Pic of Rear Emblem

Pic of Grille Emblem (noticed the pins there)
IF YOU WANT TO ORDER THIS IM me through AIM.... sn catalepsicfox or just PM me
*Prices are to change without notice.