Discussion Starter
•
#1
•
Alright, our adventure starts in Abatsford, WI. I drove to a buddies shop (Jesse) that he owns so we could take his silver Evo 8. It's got heads, cams, exhaust, intake, BOV, tune and the lowest spings available for the Evo 8.
We close shop, switch my stuff over to his car, and we're ready to go. We drive to Stevens Point, WI; roughly an hour south....., to pick up another guy (Andy) and meet at Tom's house to wait for 1 other guy as the other one i already there. I can't remember their names right now. Tom is driving a white Subaru rs5. Bone stock.
Well, the one we're waiting for arrives and we start our journey north to Houghton, MI in the upper peninsula (U.P.). Through a maze of many turns, looking for a place to eat and general hijinks, begin an adventure that takes us almost 6 or 7 hours to get to Houghton. The leader at the moment (Tom) (Andy and I are riding with Jesse), takes a random turn onto a dirt road. We get to a T-intersection and Tom stops.
Apparently where we had stopped, there had been a rail line a REALLY long time ago. If you look in a certain direction (I can't remember NSEW, sorry), where the rail line had been, you can see a really bright light that looks like the rail line is still there. Apparently a while ago, the show Unsolved Mysteries had done a show on this because there is no source of where the light is coming from. It was pretty cool because we saw that light. It was interesting.
Anyway, we see the light and decide to leave. It was getting cool out. Before we leave, some of us grab coats, I grab my video camera. Here is the second peice of this dirt ride out of there. This is still in WI btw.
http://videos.streetfire.net/video/Were-on...ally_713621.htm
After a while we make it to Houghton, MI in the U.P. We go to the hotel, check in, and decide to explore some of the back roads the place has to offer. Did some donuts, went through some puddles, ate alot of mud and rocks. It was fun.
http://videos.streetfire.net/video/Rally-Donut_713661.htm
http://videos.streetfire.net/video/Rally-A...land_713665.htm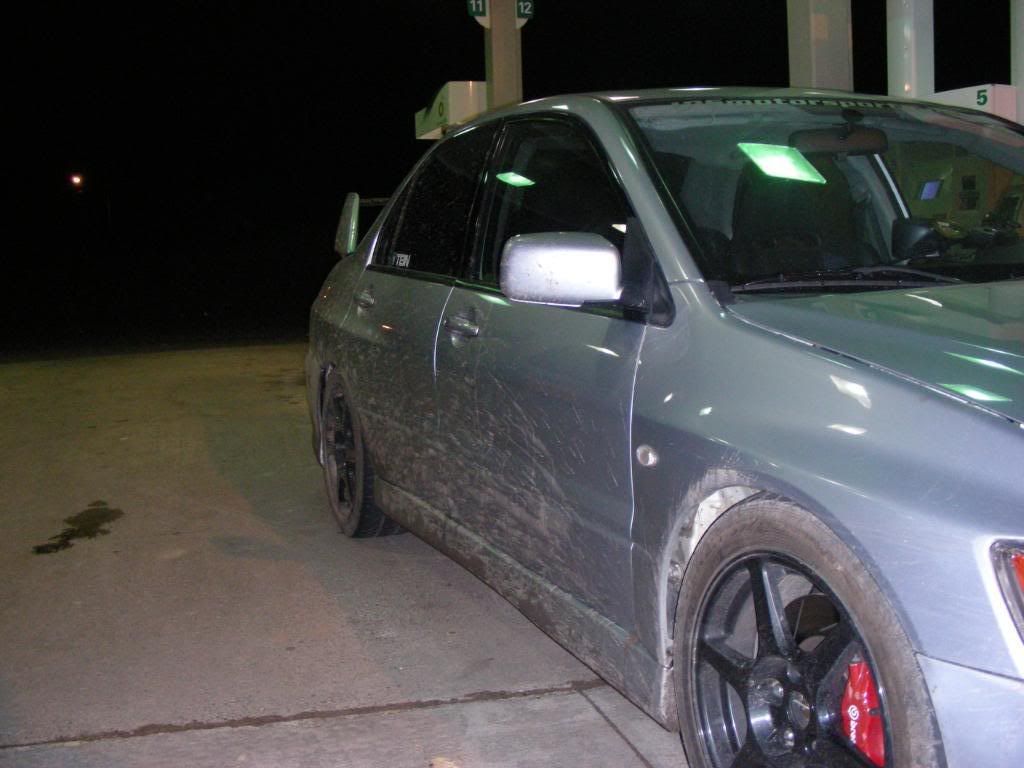 After a while we decided to go back to the hotel. We saw a HUGE truck parked out in front of another hotel on the way, practically taking up the entire parking lot. What we found behind it was nice.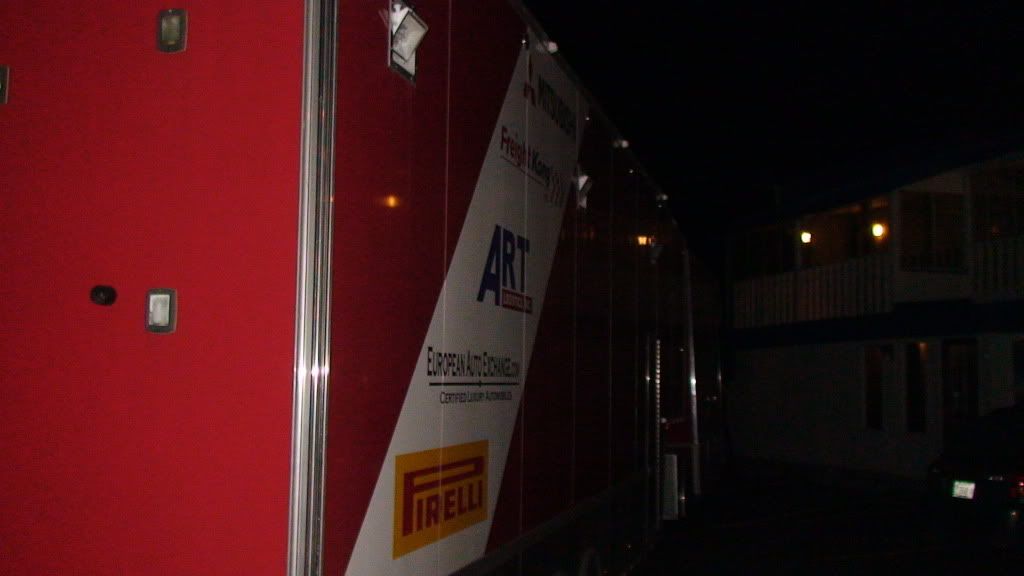 http://videos.streetfire.net/video/Rally-Feaver_713668.htm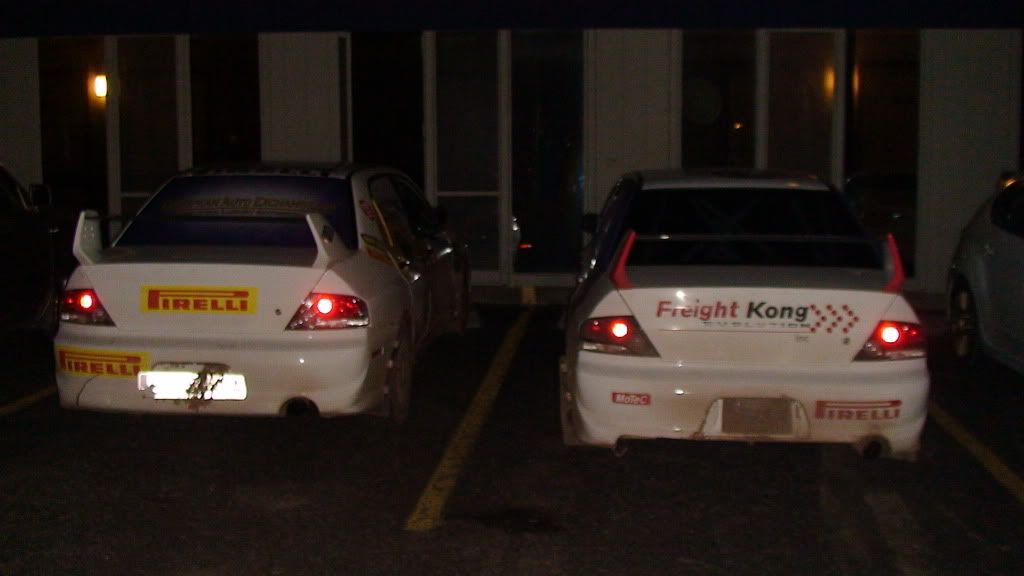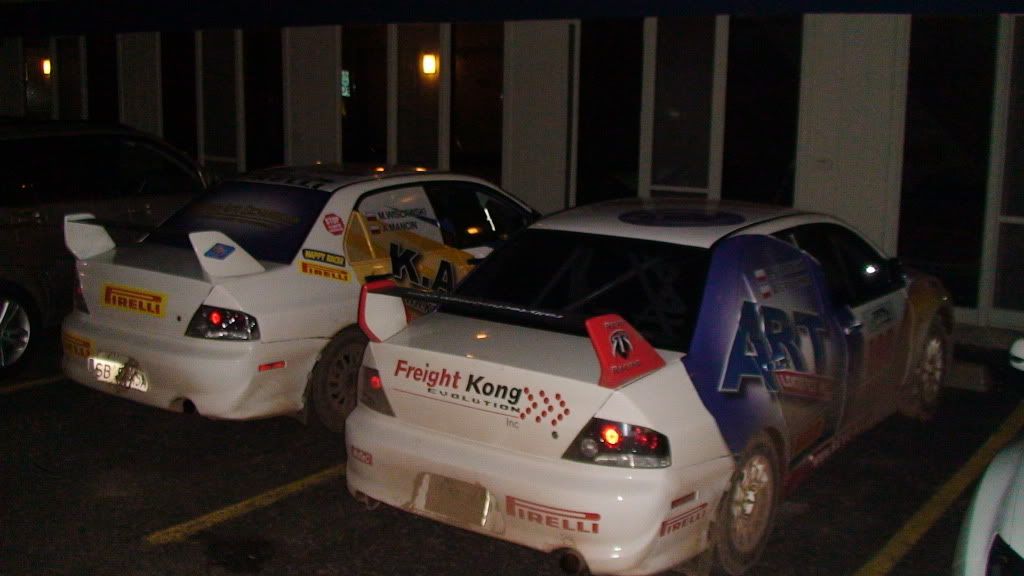 When we had left that lot, we decided to go to the local Festival Foods grocery store and make an order of a Finish dish that apparently can only be order in the U.P. (at least in the states) called Pasties. (pah-stees) We did that and went to the hotel. The next morning we headed out and found some puddles by the old mining company. We thought it would be nice to introduce the cars to some more rally water.
http://videos.streetfire.net/video/Rally-Water_713672.htm
We lost the Tom in the Suby so we decided to hit the donut spot again and add some more rally water to the other side of the car.
http://videos.streetfire.net/video/The-ral...spot_713676.htm