Discussion Starter
·
#1
·
I'm not crazy enough to spend the $100 or so for a MonsterMotorworks or Greddy "air diversion plate", because I'm fully aware that they serve no performance purpose. But I do like the cosmetics of the piece-- I think it should be an OEM part, so I did the next best thing, and made my own: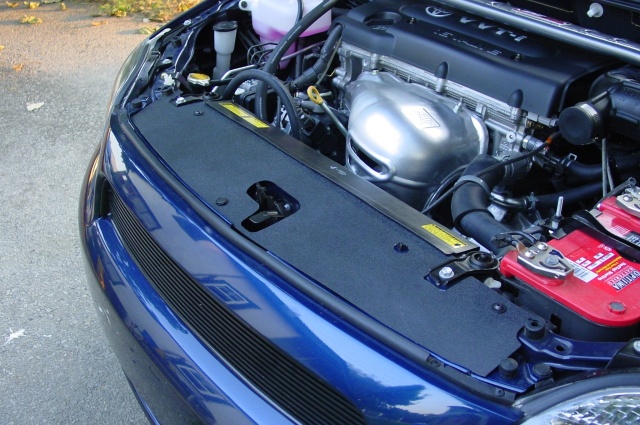 It's 3/32" ABS cut to fit, uses OEM bolt holes, etc, installs in a few minutes, no interference with the hood or latch or anything. Fits like OEM looks like OEM.
Please note: the part installed in my car was the original prototype. It fits well enough, but I won't sell one that doen't fit exactly as I think it should. The "finished" pieces will be, in my mind, perfect.
I started a groupbuy on them over at ScionLife, and have had quite a few people in on the buy, and just wanted to see if anyone here was interested as well. You can opt for textured side or smooth side up, and the final cost will be ~$30 shipped. If shipping is less than my best estimate, I'll drop a buck or two off of the cost, but the price will be between $25-30 per piece.
Units will be in the finishing stages by the end of the week, ready to ship next week. I take ZERO money up front. When the first batch is finished, I'll PM interested parties with payment details. You pay, I ship. Simple.
Any other questions?