QUOTE
  blacks gotta be the hardest color to keep clean.[/b]
Yup... I would know i have one
My bsp is like a dust magnet... even after i just wash the car you already notice dust around the car. Well it all really depends on your taste. They are both great colors. Around here there are so many white cars and I just wanted something different (besides a super white tc from across they park who happens to drive by alot
) I chose black because it has that dark and steathly look when you drive around at night. hahaha if you understand me. You shouldnt worry about scratches so much. Sooner or later somethings gonna happen like my hand-key to door malfunction to a kid falling on your car and scratching the paint.
If you take good care of your car like waxing and such, it wont turn yellow but its good to keep it garaged.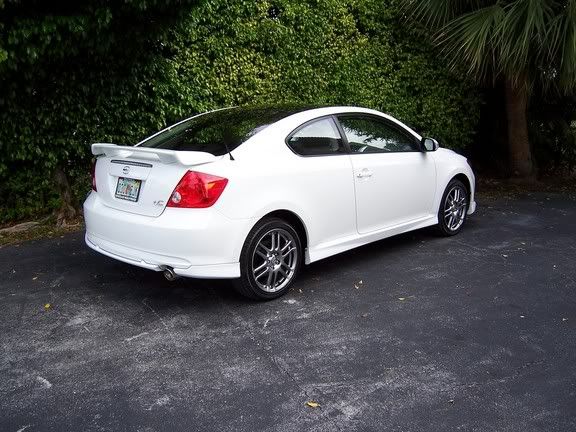 Please forgive me, I used your pics but I wanted her to see to compare maareeaa and bluetrain225.