An update on me and the tC: I moved to Arizona to further my education and have been really enjoying my time out here. School will be keeping me busy so progress on the tC will be minimal, planning on putting window vent visors come summer time though. If any YStC OG's are now any closer, feel free to hit me up!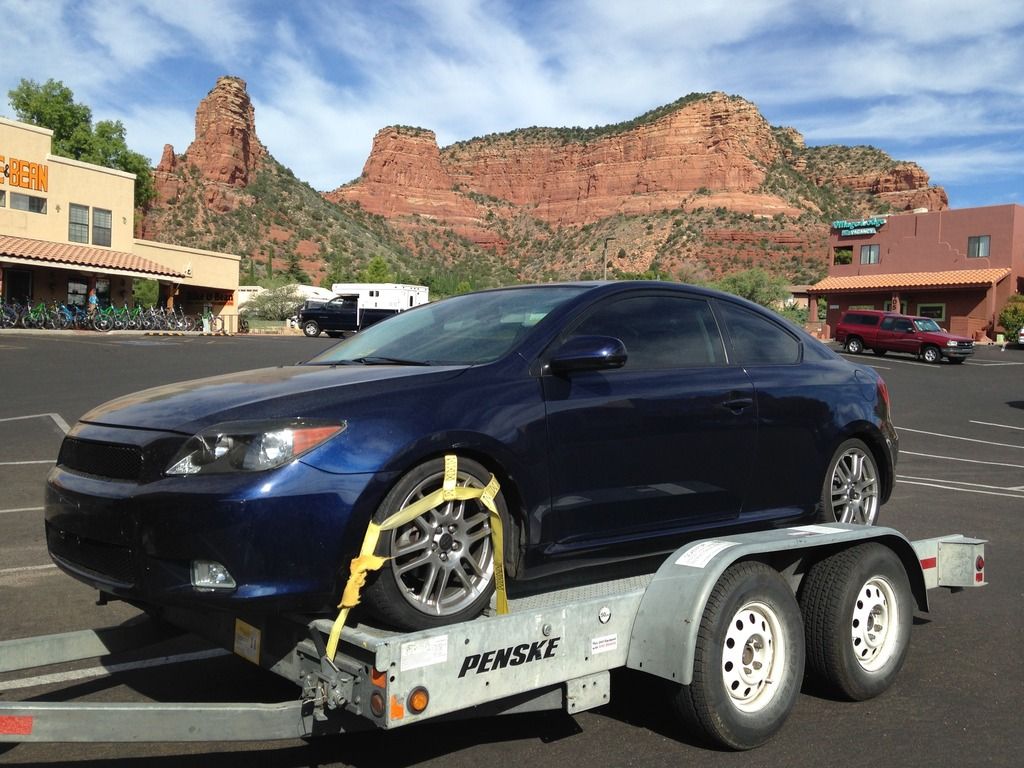 Passing through Sedona on the trailer we towed 2,000 miles from VA. Getting the tC on this trailer forced me to remove the forward roll brackets due to how low the ride is. Thankfully some tooling with a wrench got them off.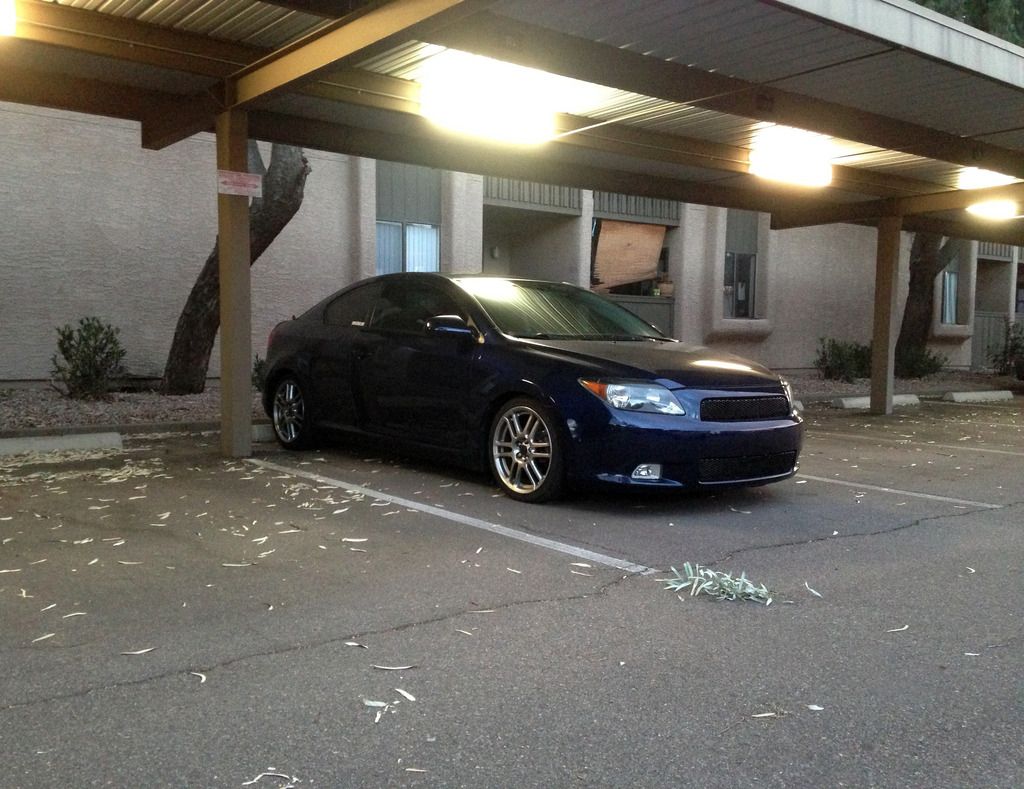 As it sits currently. Dust accumulates on the paint pretty easily so keeping it clean will be a bear out here. -__-
Plastidipped the center console garage door on an impulse. The texture is nearly identical to the plastic superior to it on the dash.
Really impressed with how it came out, just a little afternoon craft gave it a new accent in the cabin. Also borrowed a friend's dremel tool and sanded down the edges of my scangauge panel for a better fitment around the device.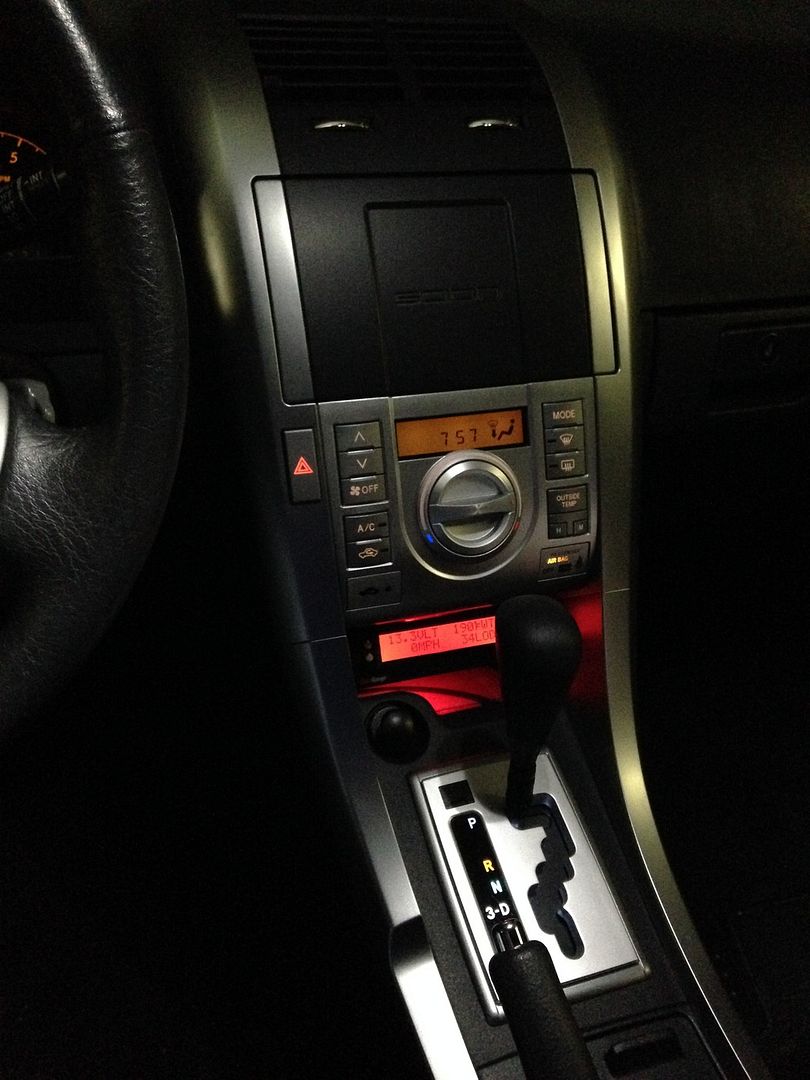 I took the car to a local Toyota dealership and told them to check the rear sway bar due to a clunking noise; sure enough the mech was able to get three rotations on each tie-rod screw. So now it's nice and sturdy
. I'll try to update my signature sometime over break to keep it current.