Discussion Starter
•
#1
•
These pictures are from an accident last summer. I was driving down the road going about 50 (actually not speeding for once) and a deer just popped out of nowhere. Damn thing pooped on my car!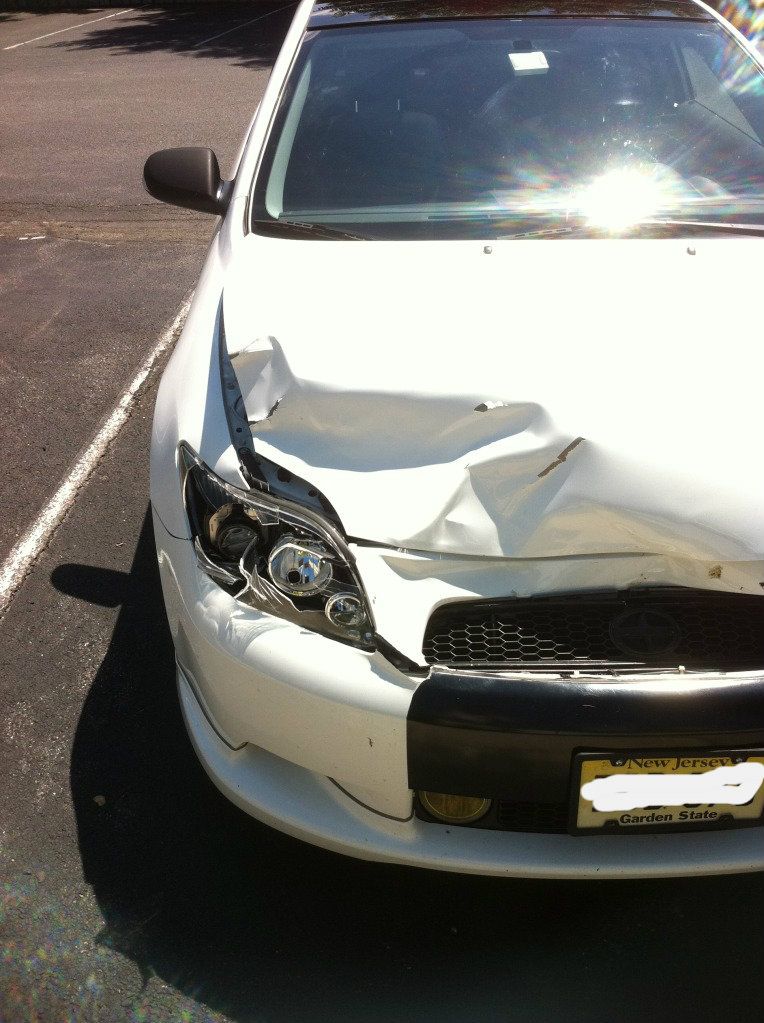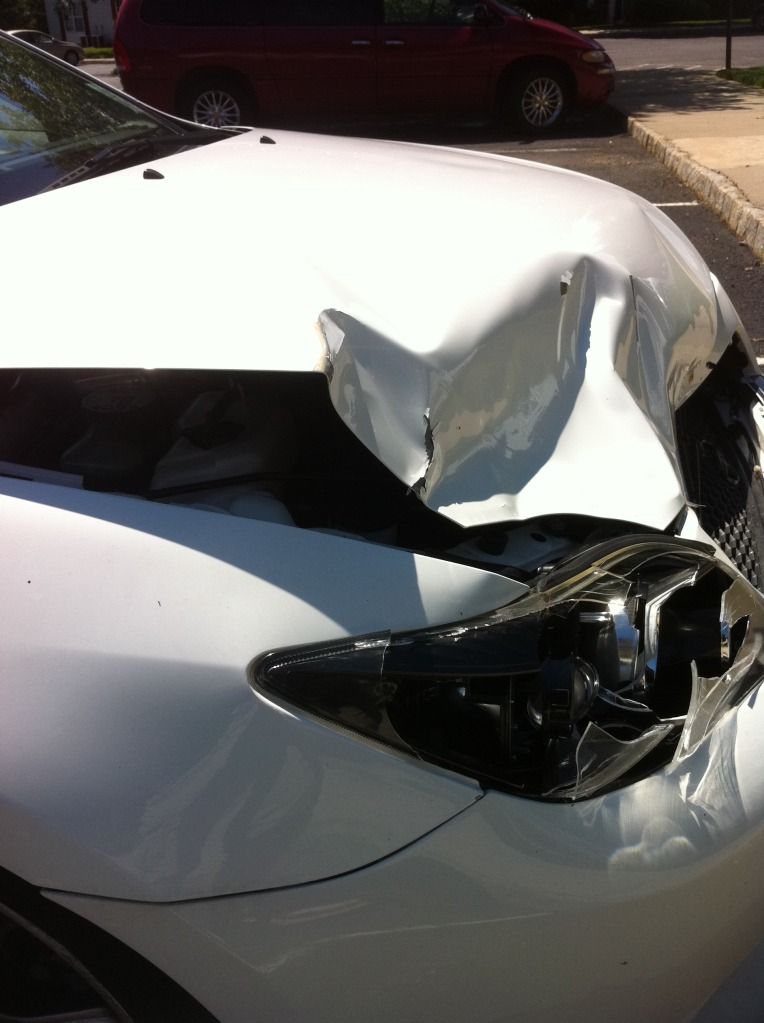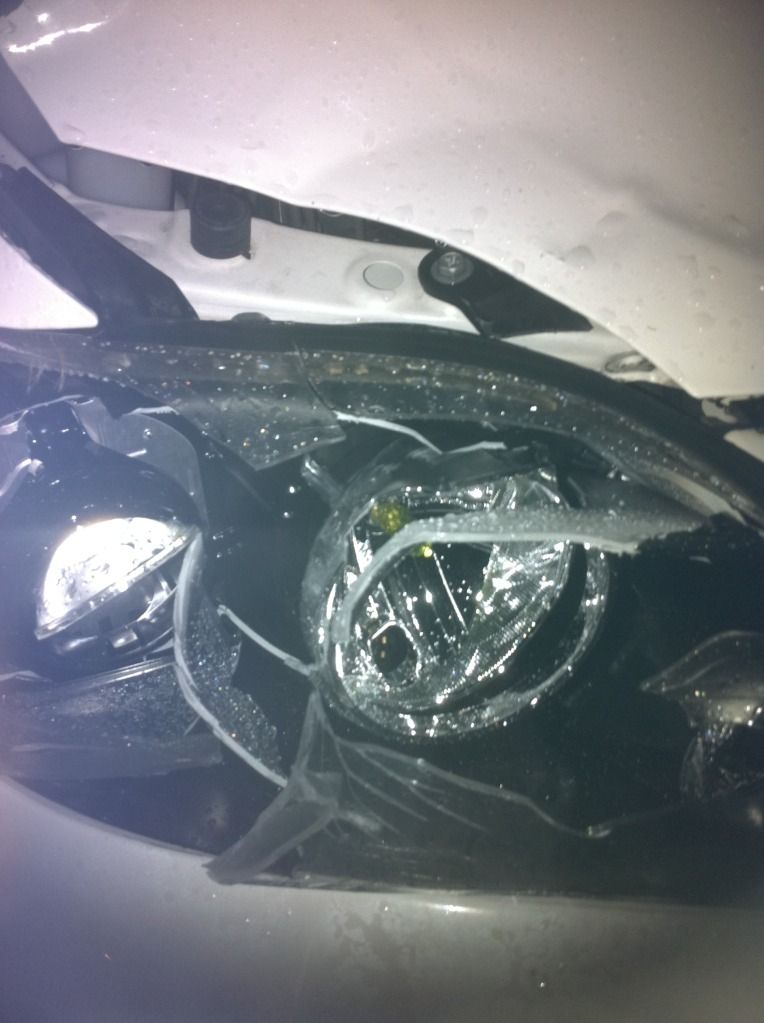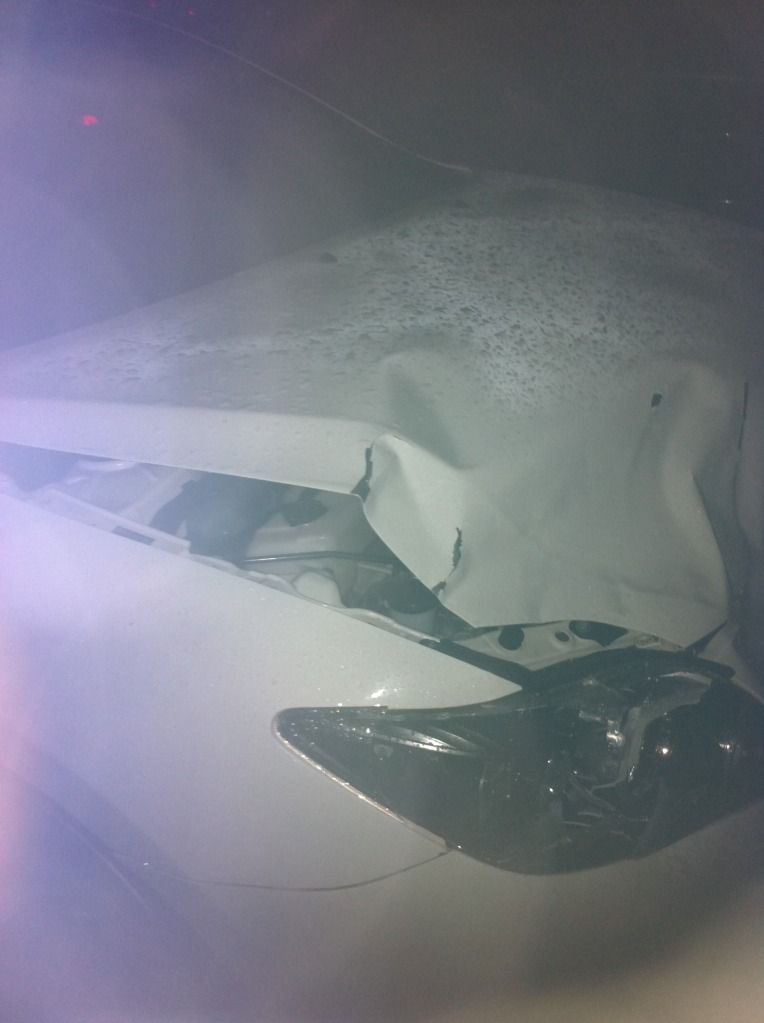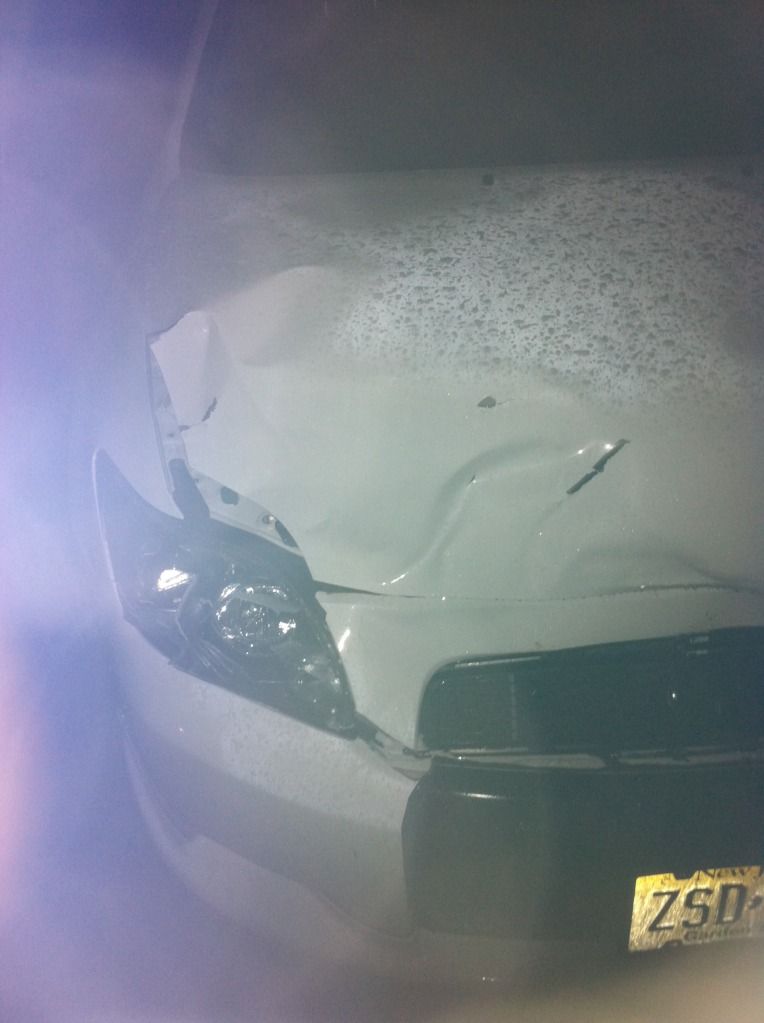 I ended up having to pay a $500 deductible but the damage totaled a bit over 4k. I got lucky that there was no damage done to the engine or anything and lucky that I didn't even hit my breaks because the deer was launched right over top of me, if i slammed on the breaks it might have hit the windshield.
Happily, i got the racing stripe on my hood from the guy who fixed it. I was going to order a CF hood but to have it shipped and installed the guy said i wouldn't have had my car for almost 3-4 weeks, i got it back in like 1.5 so...
Picture from the shop: