Discussion Starter
·
#1
·
I put the finishing touches on the box today, and went out tonight, got some pics.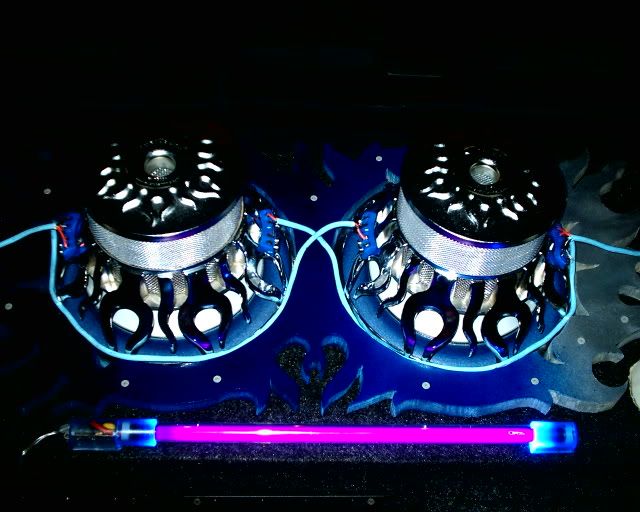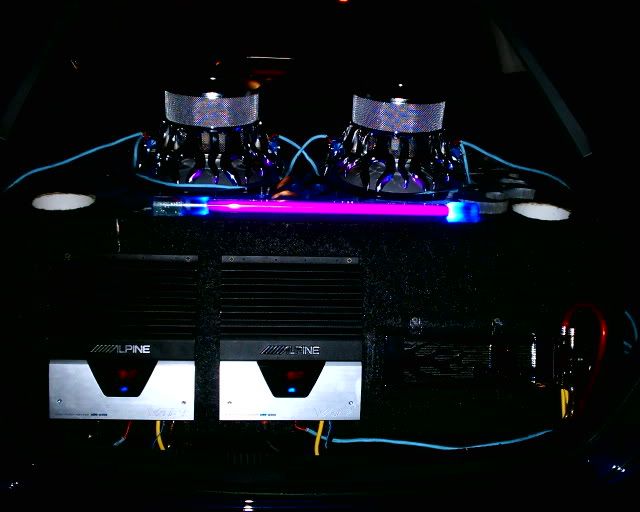 (The cap's neon and voltage readout isnt on b/c there isnt enuf voltage flowing)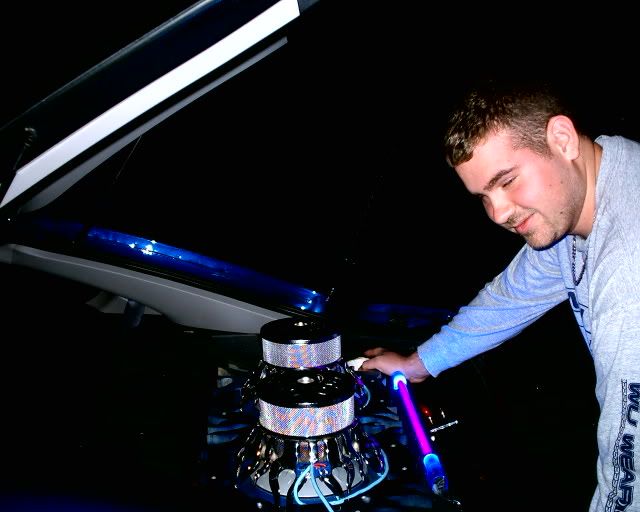 (I'm sober I promise)
Im really happy with the setup. You can see the magnets thru the back window. And the black light accents the chrome flames very well...
Total cost:
~2 Audiobahn 12's and 1.5 farad cap~ $350
~2 Alpine Amps~ $ 300
~Wood for box and neon~5 $50
~Time, effort, custom flames, paint fading from indigo ink>light blue>sliver~ $priceless