Not to threadjack too much-- as I feel it's in the same vein-- but I'd like to show my very own "ghetto fabulous" cold air treatment. The goal is the same, but the execution is quite a bit different.
The OEM airbox is retained, holding a K&N panel filter. Replacing the OEM downstream piping is a 2.5" I.D. aluminum elbow, scavenged from my bin 'o intake parts.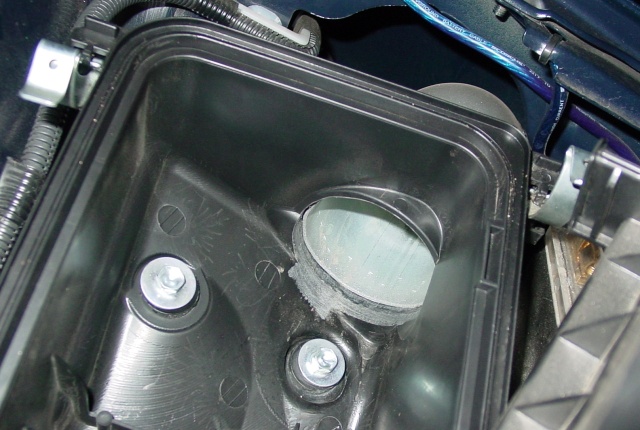 Connected to the elbow is 3.0" I.D. flexpipe, which extends down to the front bumper. You can see it here, through the hole that most CAIs intake their air-- which is immediately adjacent to the exhaust manifold, I might add.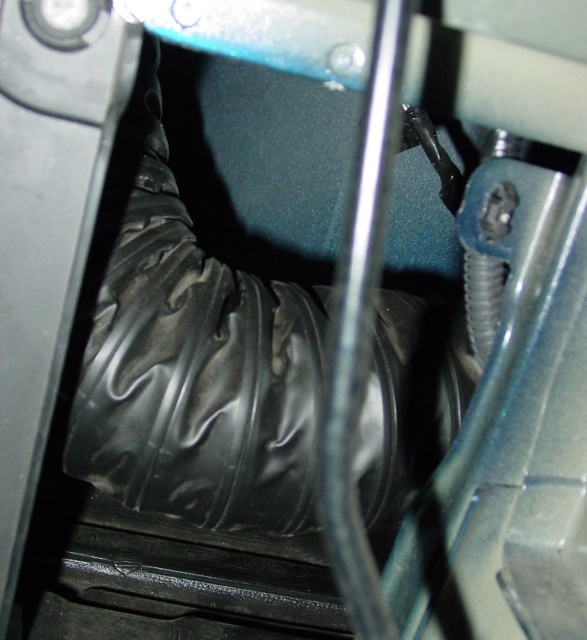 The flexpipe then joins another piece of 2.5" I.D. aluminum, which is fitted to a 2.5" I.D. rubber coupler-- the very kind you find in the plumbing section at Home Depot. That sticks out of the mini-grille hole in the bumper.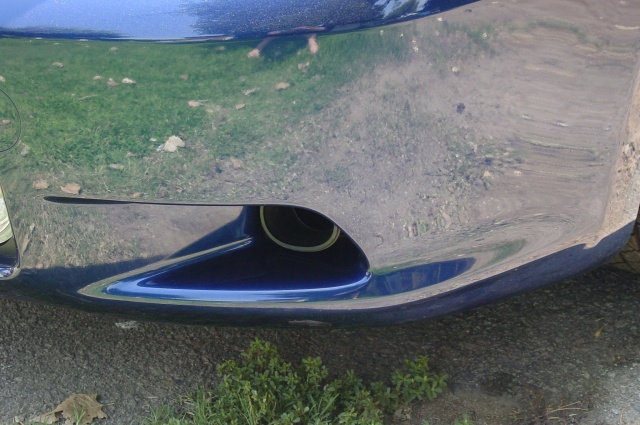 And that's my ghetto cold air extension. Combined with capping off the upper resonator (the "heatsoak box") , I reduced cruise IAT by 3-5º, and IAT at idle (heatsoak affected) by about 20º.