Discussion Starter
·
#1
·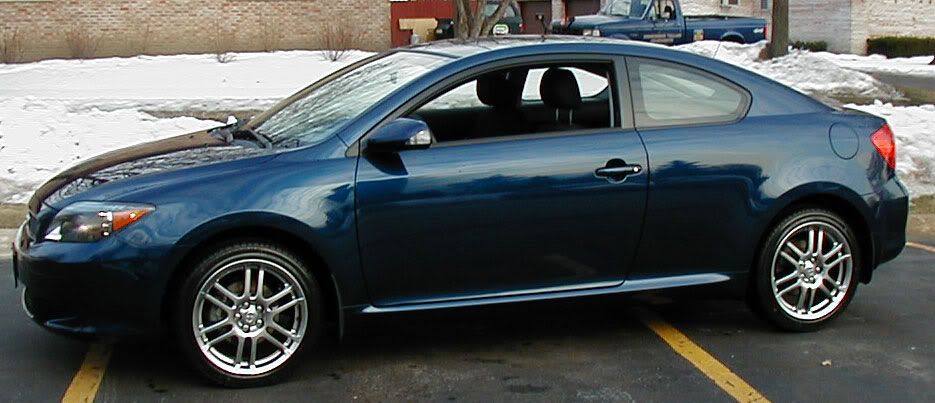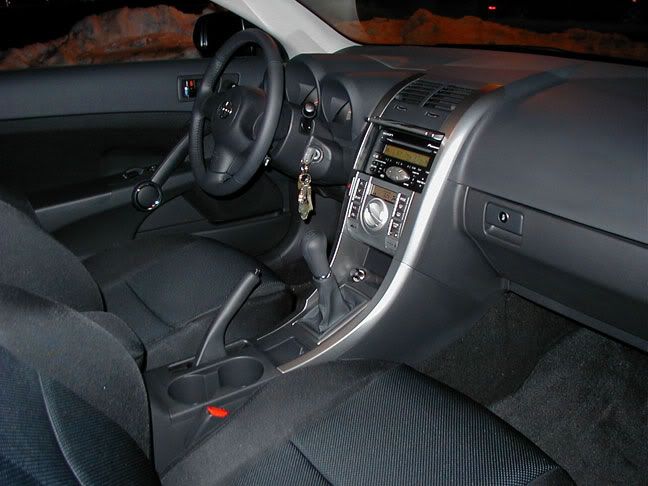 Hello,
I got my new IIP about 2 weeks ago. I had to wait 29 days for it. I got it with manual trans., the airbags, Scion security, floormats, cargo net, mud gurds, and the bumper protector/sticker thing.
I traded in my silver 2001 Cougar V6. I loved the Cougar, but it reached 60k and the warranty expired plus it was time for a new car. Many people said I "downgraded" by getting the tC - I imagine because of the V6. Before I got it I thought they would be even, because they have almost an identical hp/weight ratio. Now that I've been driving the tC for a couple of weeks I'm convinced I upgraded! I can not compare the power yet, 'cause I'm still breaking-in the engine, but the tC is superior as far as handling. The Cougar doesn't even come close. I also like the design and quality of the interior better.
Driving is a big source of entertainment for me. I've done a couple of 4k-mile trips around the states with the Cougar and I can't wait to do it with the tC!
I am not a ground effects/big spoiler/glowing cup-holder kind of guy, but I'll definately get in line for the super-charger
when it comes out (if it is reasonably priced of course).