Discussion Starter
·
#1
·
so this would count as number 11 if you add up all the little accidents i've been in (bumper hits, etc.) here's how it happened.
i was coming out of walmart, going to the main street. i look left to make sure no cars are there so i can go.. remember it's around 4:00pm in vegas on a busy street. so when i get a chance to pull into the right lane, i go. i'm there for a few seconds when a red Trail blazer comes from my left, scratching my front left side bumper/headlight/fender/hood. she was behind a big truck and she wanted to get into a faster lane.. (my lane). however she didn't see me when she was changing lanes and scrapped me up.
here's the results: (took these when i got home later that night)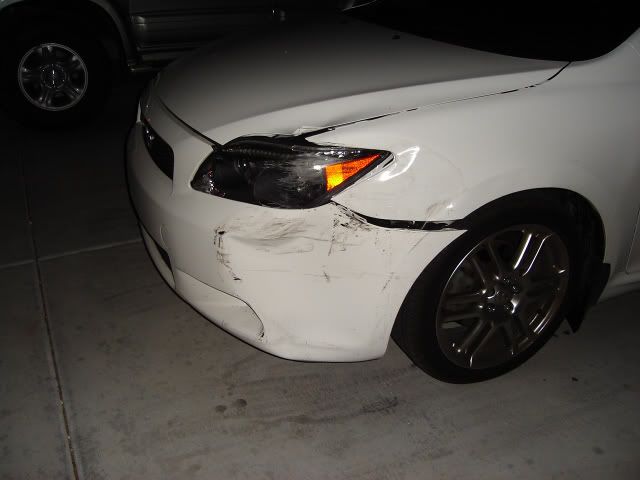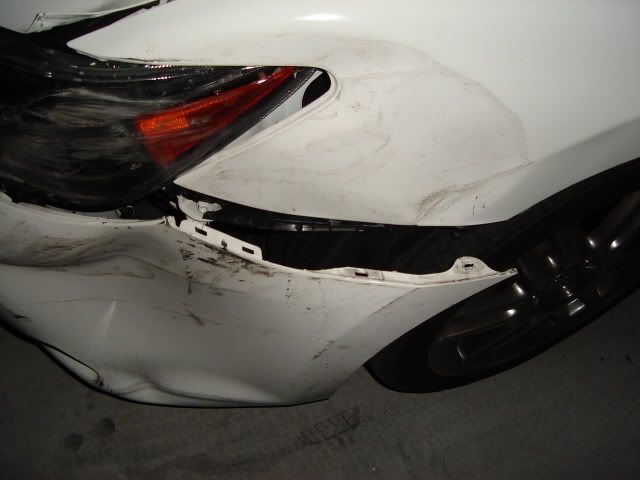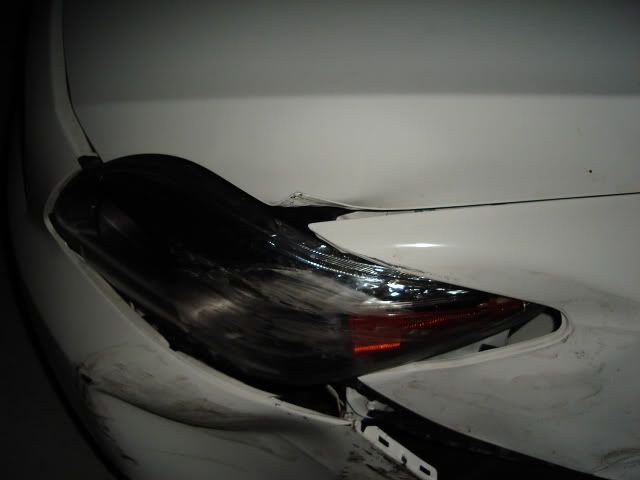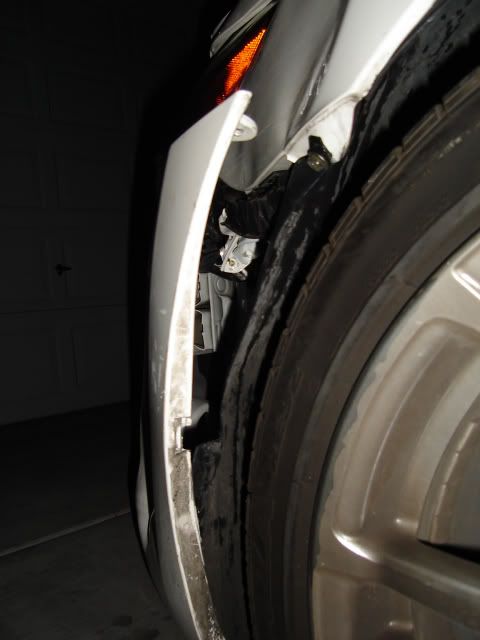 so i called the cops and about 15 long mins after, a bike came and cited ME. apparently because i'm young (18), and this middle aged woman was older and of course had the advantage, the cop believed her story. she basically said that i was coming out of walmart (wasn't in the lane), and didn't see her coming and we hit. HOWEVER if that happened, she'd probably hit the front bumper, not scratch the side. so i got penalized for hitting her, because she "had the right of way". and she got away with nothing. i didn't really care to see how much damage was done to her suv.. probably just minor scratches. but now my insurance gets to go up and i get to pay for her damage. what a ****.
here's some daylight pictures.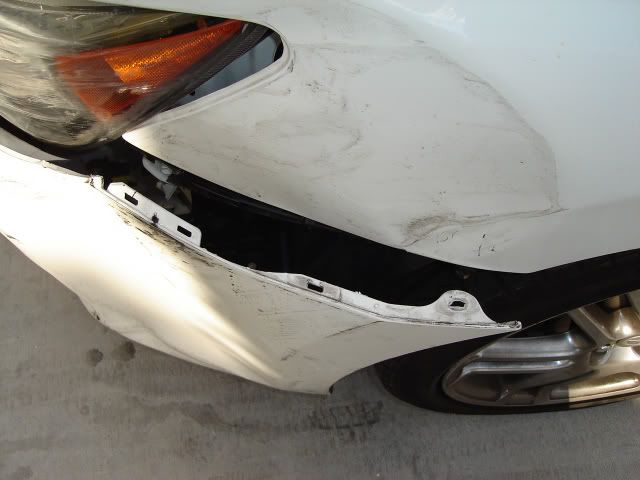 here's a before pic just for kicks:
waaaaaaa!
THEN my dad pointed this to me out a few minutes ago:
they're not marks, they're scratches. but that's nothing compared to the front.
hands down i have the worst luck with cars. i've gotten my bumper hit more times than i can count.. on the three cars i've had till now.. totalled my last car...and had my bumper hit on the TC 3 times now. so i think this is #12. people either hate me, or God is punishing me. AHAHa i'm gonna cry.
SAVE DRIVING KIDS! watch out for idiots.