Discussion Starter
•
#1
•
Well, as some of you know, we just spent a good amount of money on a custom paint job, cf hood, rims, custom lips, tyc tails etc on the car this past summer. Got it just where we wanted it, and then this happened.
She had driven it no problems in much more snow than this, I think the underlying black ice had everything to do with it personally.
Mrs was driving to work, it had started snowing about an hour before, and the temperature was dropping fast with a cold front we had move in. As the first bit hit the ground it started melting/freezing and created a nice build of ice, then as the temp kept dropping it started building up a snowy slush on top of that ice. My fiance was driving to work, doing about 30 in a 55mph highway, pacing traffic. The rear of the car spun around and she ended up in the other lane, facing an elderly woman coming at her, who then hit her head on, and pushed the rear into the jersey barrier.
She is ok which first and foremost is the only thing that essentially matters.
The car took a good hit though. Still waiting on insurance company to come out and look at it. They said today or tomorrow.
The rear is missing half the bumper, one of the TYC tail lights on the passenger side got smashed to hell, the rear quarter buckeled, the hatch is noticeably off, the hood is ok, but is not sitting correctly, the fenders seem to have moved, front bumper is shredded, no idea on underlying damage in any of those areas. And she said the car tracks funny.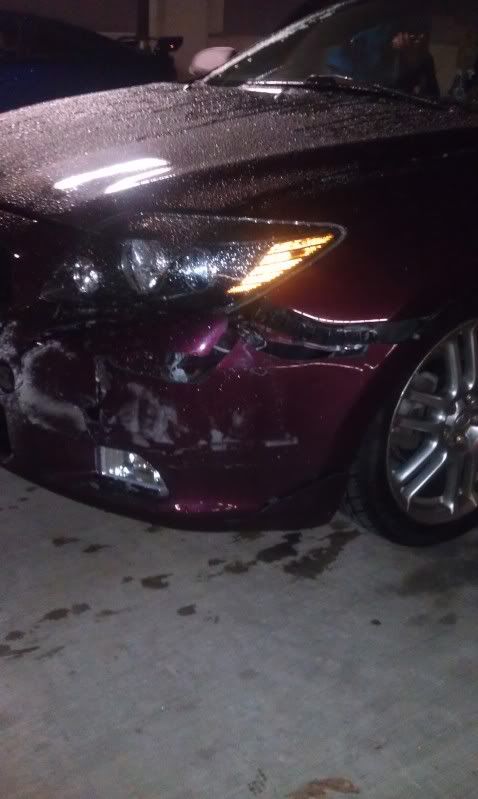 Will try and get more pictures today, its just 9* out right now and kinda chilly.... lol.
But we are trying to look for a PASSENGER tail light. Are these the 2.0s?
here is a picture of the drivers side tail light for reference so I know 100% what model to look for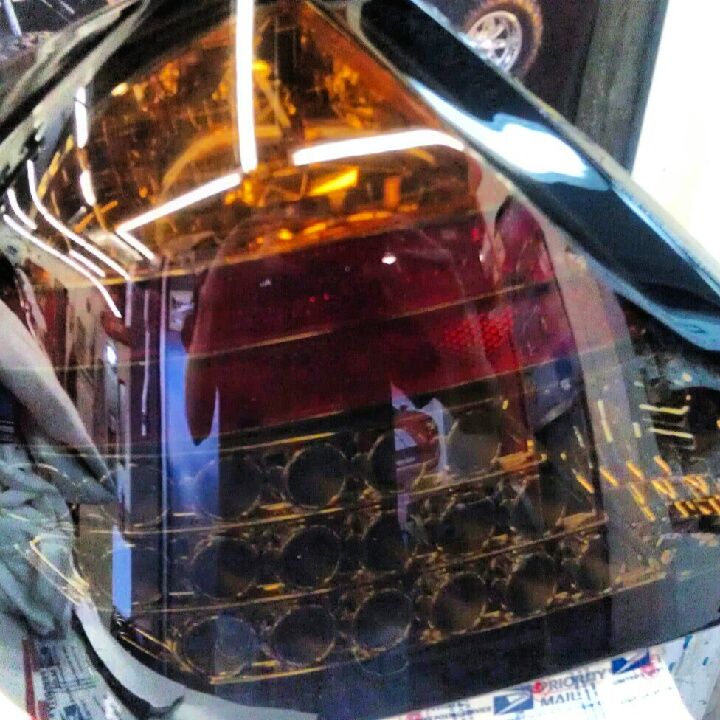 any help is appreciated